30 September 2016
Ah, Friday. The chase is on, see you on Monday.
Guess what, I finally made a new thing for the store: stickers! In fact it was the good folks over at Hiveworks who convinced me to design a set of the characters, and then they took care of producing them for me and here the little pretties are now: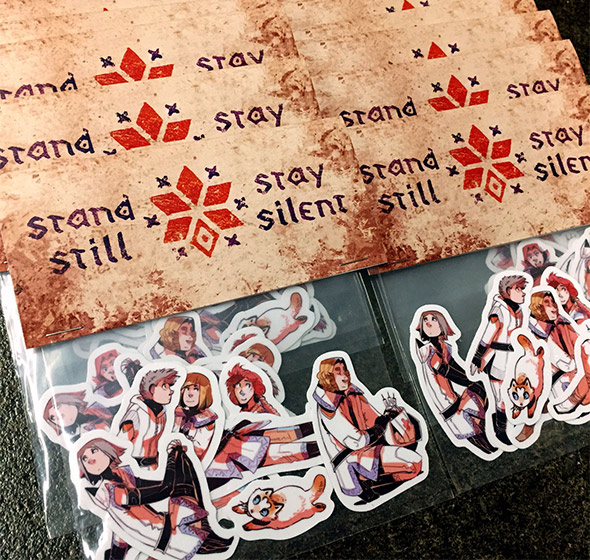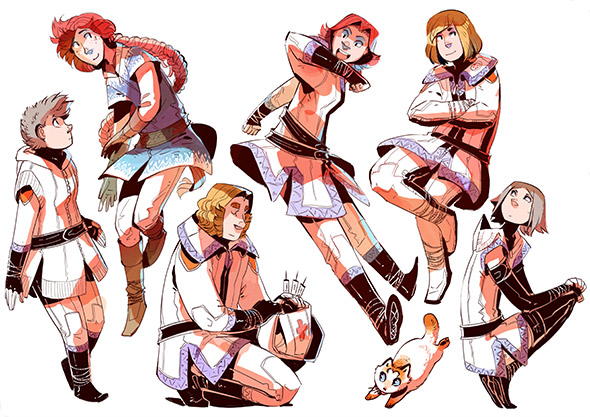 You can get them over here (and of course the full SSSS store is over here with prints and the book too.) The sticker pack is both affordable and really light, so it doesn't cost much to ship overseas either (unlike the book that literally weighs a kilo) so it's a perfect little item for anyone who wants something physical SSSS-related but can't afford any of the larger items. Or anyone who just enjoys stickers!
I'm sure I'll eventually make other items for the store too, slowly but certainly. For now: stickers, yaaay!
Comments