28 May 2021
The server upgrade is over and I've been given my updated FTP access info, so i can post again! I was just about to go to bed when Hiveworks got me the info, so today's page is on time! I posted yesterday's page (436) at the same instance, so go back one page if you didn't see it yet.
Saturday's drawing stream will be on as normal, we'll color a few panels.
***Volume 3 of SSSS is now open for preorders*** on the Hivemill store (LINK TO PREORDER HERE)! If you also want the signed bookplate or the sticker set that were in the Kickstarter, just wait until after the preorder ends to buy it~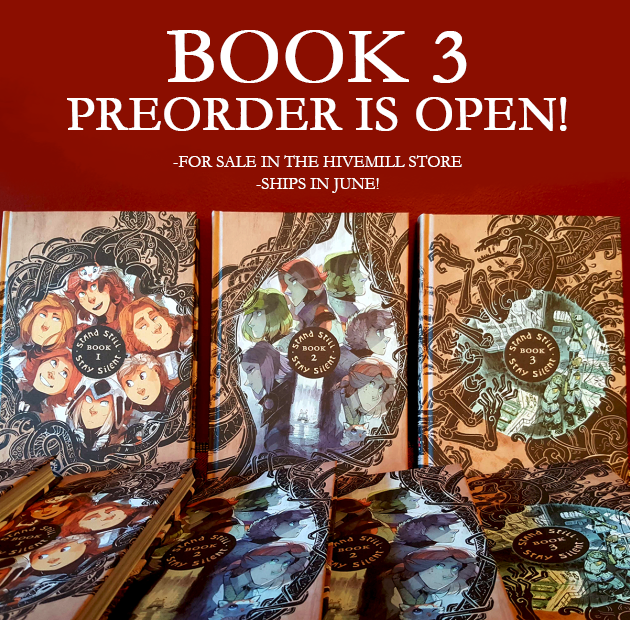 (Also, if you are in the EU, if you'd prefer you can buy a copy directly from me here (only book 3, not 1 or 2) and not need to pay customs since I ship from Finland, while Hivemill ships from America.
Comments