21 May 2019
Tan-tan-TAAA! Well, I think you could guess we're going there eventually, not that much of a plot twist, but still.
A new illustration has been added to the art section! It's the one we've been working on for the last three weeks worth of livestreams, the one with the "mermaid". I just noticed the top panel of this page looks a lot like it, sans the beautyful lady.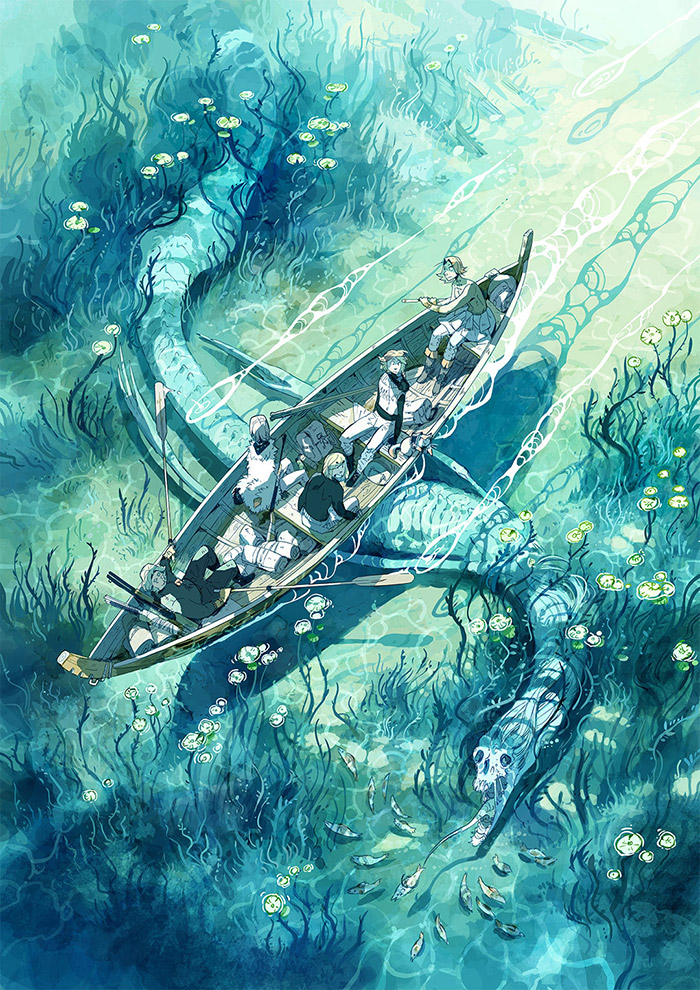 And the full drawing process video of it is up on Youtube for those who want to see that, over here: -> Link to the video <-
That's all, see you all on Thursday!
Comments